WSMV 4: A new film called 'Unseen' is about family caregivers
cityCURRENT: Amanda and Tom Dyer highlight film, "Unseen: How We're Failing Parent Caregivers and Why It Matters"
Host Jeremy C. Park talks with Amanda Dyer, Director and Producer, and Tom Dyer, Director and Cinematographer, who share the story of what led them produce the documentary film
Local on 2: Nashville filmmakers talk award-winning 'Unseen' documentary
Open Line: How are we failing parent caregivers to disabled children?
Ben Hall sits down with Tom and Amanda Dyer to discuss how society is failing parent caregivers of children with special needs on this episode of OpenLine.
Hope For the Caregiver Radio: Unseen – A New Documentary about a Caregiving Family
Tom and Amanda Dyer called the program to discuss their new documentary about a caregiving family titled "UNSEEN."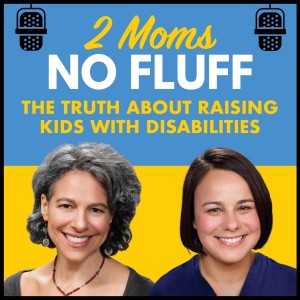 Two Moms No Fluff Podcast
"'Filmmakers Interview"
The Unforgotten Families Podcast
Episode 21: "'Unseen: How We're Failing Parent Caregivers & Why It Matters' with Tom and Amanda Dyer"
"'Unseen' documentarian was shocked at the reality for parents raising disabled children"
"Bringing light to unseen parent caregivers, Charleston mom featured in forthcoming documentary"
Not Your Mama's Autism Podcast
"Caretaker Perspectives in Raw Form"
The Spectrum Dad Podcast
"Unseen: Caregiver Documentary" 
FASD Hope Podcast
Episode 127: "Unseen Documentary – A Conversation with Amanda and Tom Dyer" 

"Nashville Filmmakers Shed Light on Caregivers in Unseen Documentary"
"Caregivers, supporters invited to view 'Unseen' "
As part of Developmental Disabilities Awareness Month for March, caregivers and community supporters are invited to view the 40-minute film, "Unseen: How We're Failing Parent Caregivers & Why It Matters" on Thursday (March 23, 2023)
"Documentary explores challenges faced by parent caregivers of children with disabilities"
The documentary will be shown in West Michigan thanks to The Lucas Project, in partnership with Gracious Grounds, Disability Network Lakeshore (DNL), Homes Giving Hope, and Kenzie's Be Cafe.
"Gaston County mother sheds light on caregiving for children with disabilities during awareness month"
November is also recognized as National Family Caregivers Month. During the engagement events, ECAC spotlighted caregivers who feel unseen in their communities, including those caring for a child with disabilities. 
In commemoration of the organization's 70th anniversary and National Family Caregivers Month, The Arc of Oklahoma will be screening the film Unseen at the Circle Cinema on November 10
"Life House Atlanta to premiere documentary on unseen caregiver crisis"
"Documentary on parent caregivers sheds light on need for local nonprofit"
The event was hosted by Life House Atlanta (LHA), a nonprofit founded in 2018 to be a specialized home-away-from-home where families can bring their child with life-limiting illness for a respite stay.
"We feel unseen"
Documentary about parent caregivers coming to Billings, MT
"Caregiving Crisis Hits a Fever Pitch in Oklahoma"