1 in 5 working Americans are caregivers.
It's time to rethink how caregivers are supported in the workplace to improve employee wellbeing and the strength of your company. The UNSEEN documentary is a powerful tool to help organizations get started.
About the Film
An estimated 16.8 million people in the U.S. are caring for a child with disabilities or complex medical needs. The demands of daily life and chronic stress can negatively affect the mental, physical, and financial wellbeing of parent caregivers. With few who understand their situation, caregivers often feel alone in their struggle.
The UNSEEN documentary takes a raw, honest look at the caregiving experience, and puts faces and stories to this issue to enable change for the caregivers in our community and workplaces.
Supporting Caregivers at Work Benefits Employers
Becoming a more caregiver-friendly workplace offers a valuable return to companies. When caregiving employees feel supported by their employers, they are more productive, loyal and healthy, and companies can better compete for new talent and reduce costs related to turnover and healthcare claims.
Increase employee engagement
Increase retention, reduce turnover, and attract top talent
Reduce healthcare claims and costs
Improve diversity, equity and inclusion
Why Do Caregivers Need Support at Work?
One of the biggest hurdles faced by parent caregivers is the lack of support at work. They are often forced to leave the workforce, or struggle to maintain their productivity due to inflexible policies. Research shows 33% of caregivers have left a job because of caregiving stress.
Watch this clip from the film to learn more.
Host a Screening to Jumpstart the Conversation & Show Your Support for Caregiver Employees
Organizations and Employee Resource Groups (ERGs) are leveraging the documentary to kick off conversations about improving support for caregiving employees at work.
We provide easy access to the film for your team, and a wide range of tools and resources to raise this important subject in the workplace.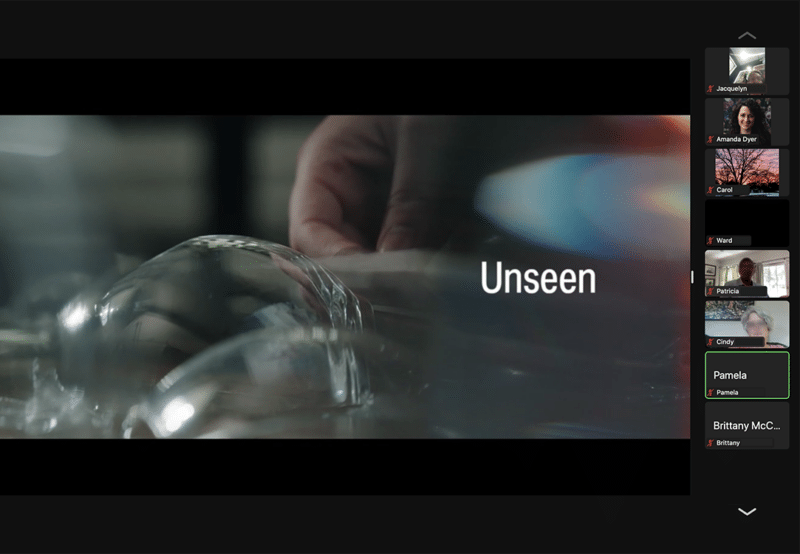 Customize Your Screening Setup
We provide a variety of options for structuring your screening. We'll work with you to determine the best approach to maximize viewership and impact.
Host group watch parties
Your team watches the film together, either in-person or on a video call.
Share on-demand access
Employees can watch the film individually at their convenience during the access window.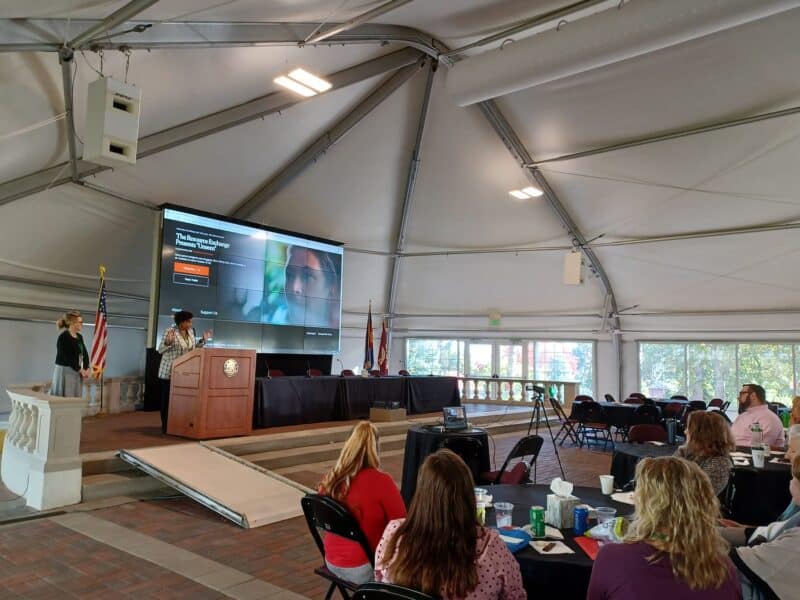 Maximize Your Impact
Add "bonus content" to your screening event to make a bigger impact! We provide discussion guides to facilitate conversation.
Invite caregiving employees to share their personal stories.
Hold a panel discussion with questions submitted by viewers.
Facilitate discussion groups to explore thoughts and reactions.
Invite our partners at Homethrive to co-host a free webinar or training workshop on best practices for caregiver friendly workplaces.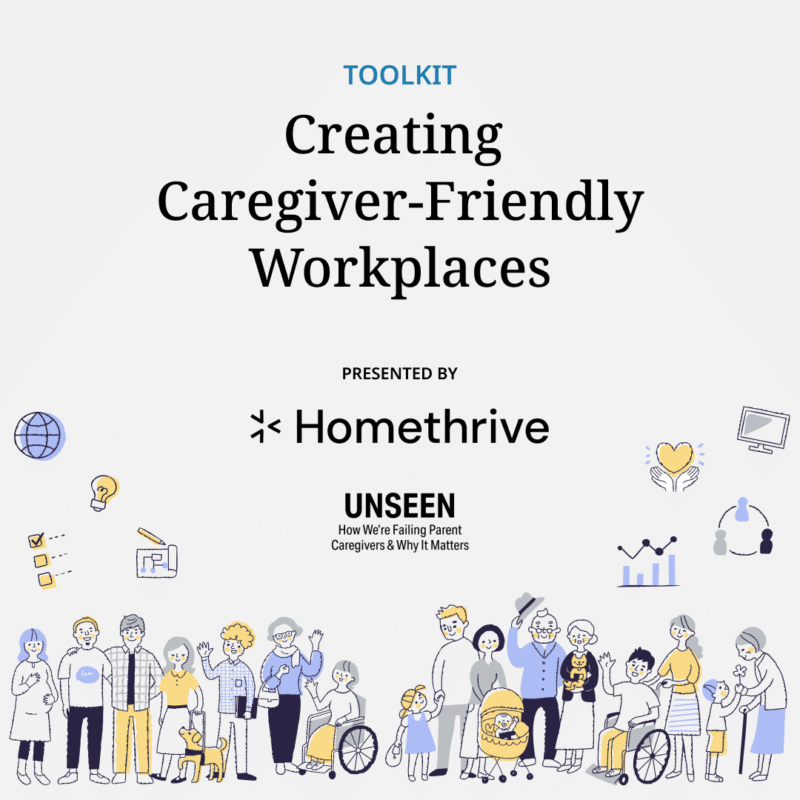 Leverage our Free Toolkit: Creating Caregiver-Friendly Workplaces
Our comprehensive toolkit, Creating Caregiver-Friendly Workplaces, has a variety of resources and practical guides for both employers and advocates who want to improve support for caregivers at work. It even includes a free assessment for benchmarking your progress.
Created in partnership with 

Some of Our Screening Hosts and Partners
We've worked with organizations of all sizes and in a wide variety of industries. We would love to work with you to bring the film to your company.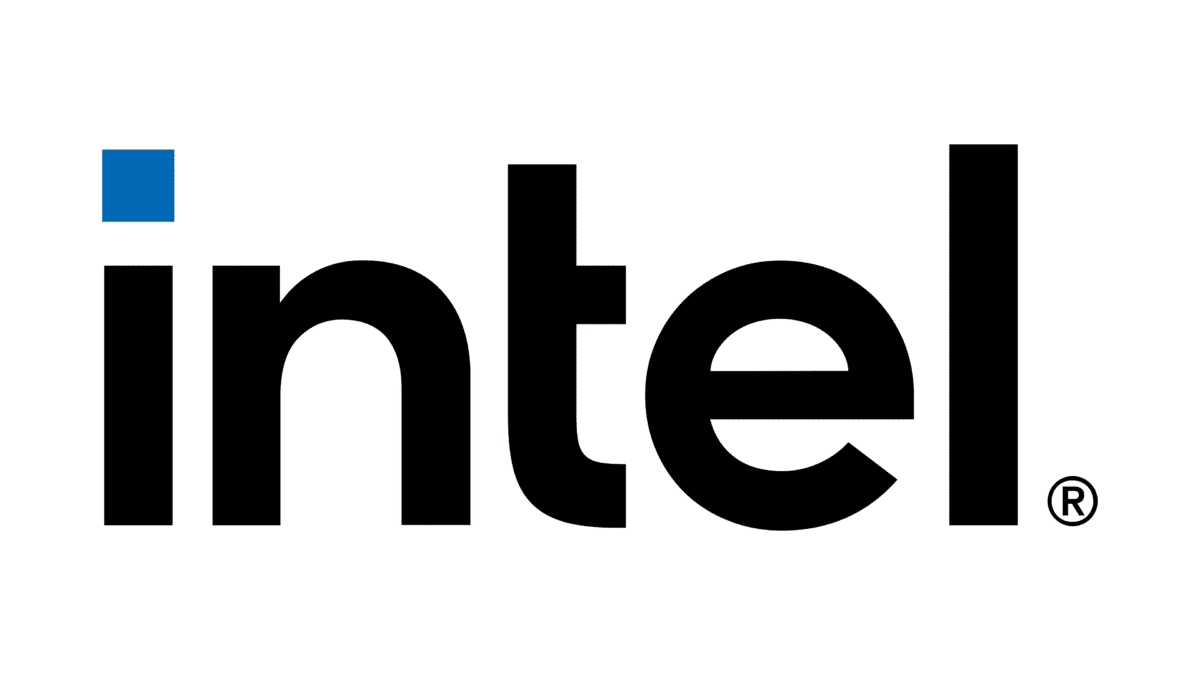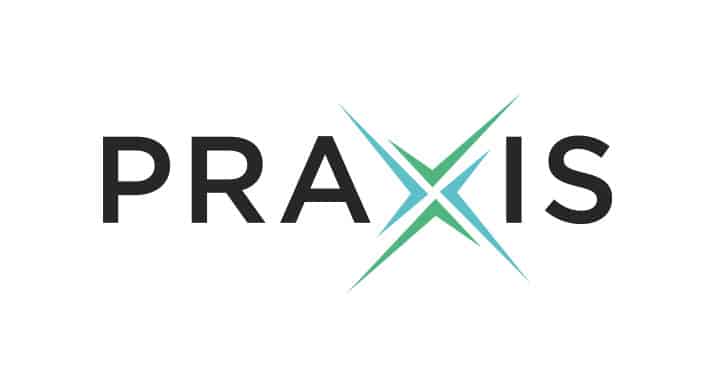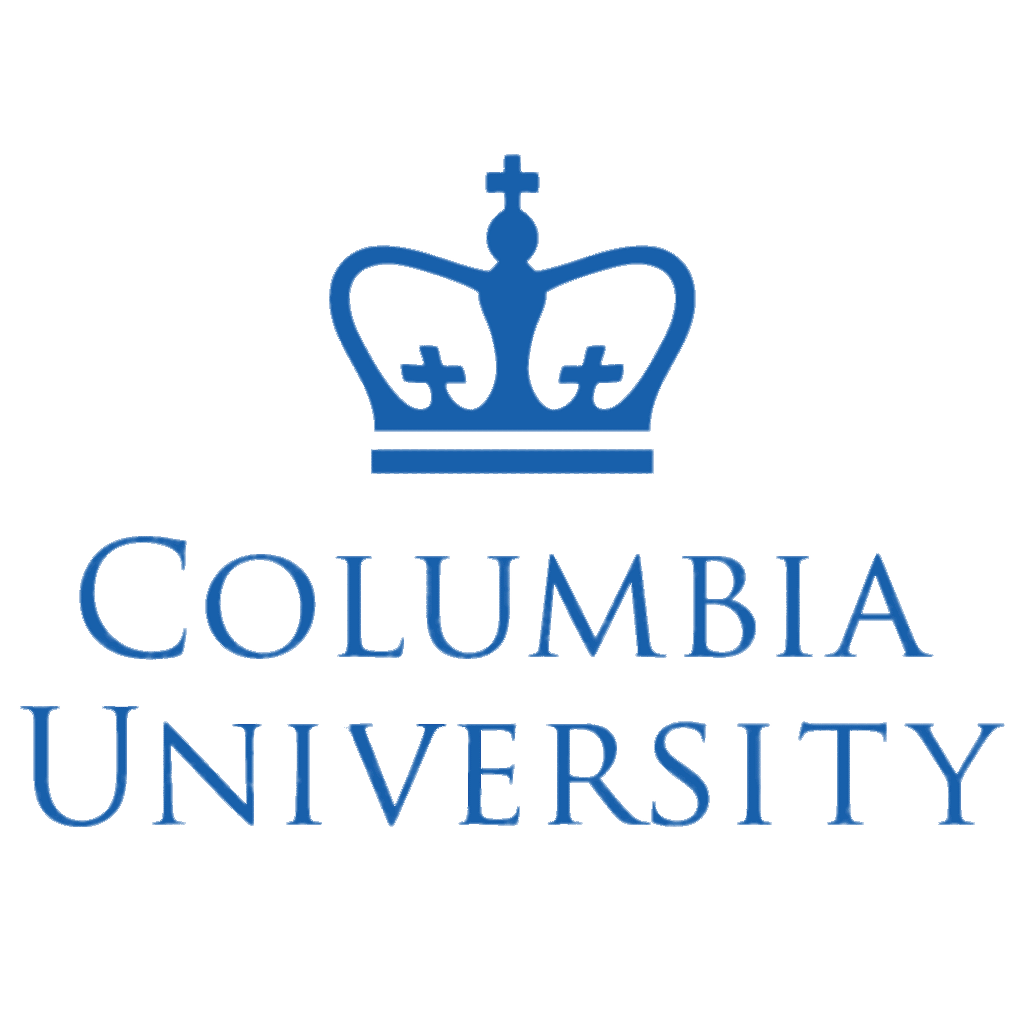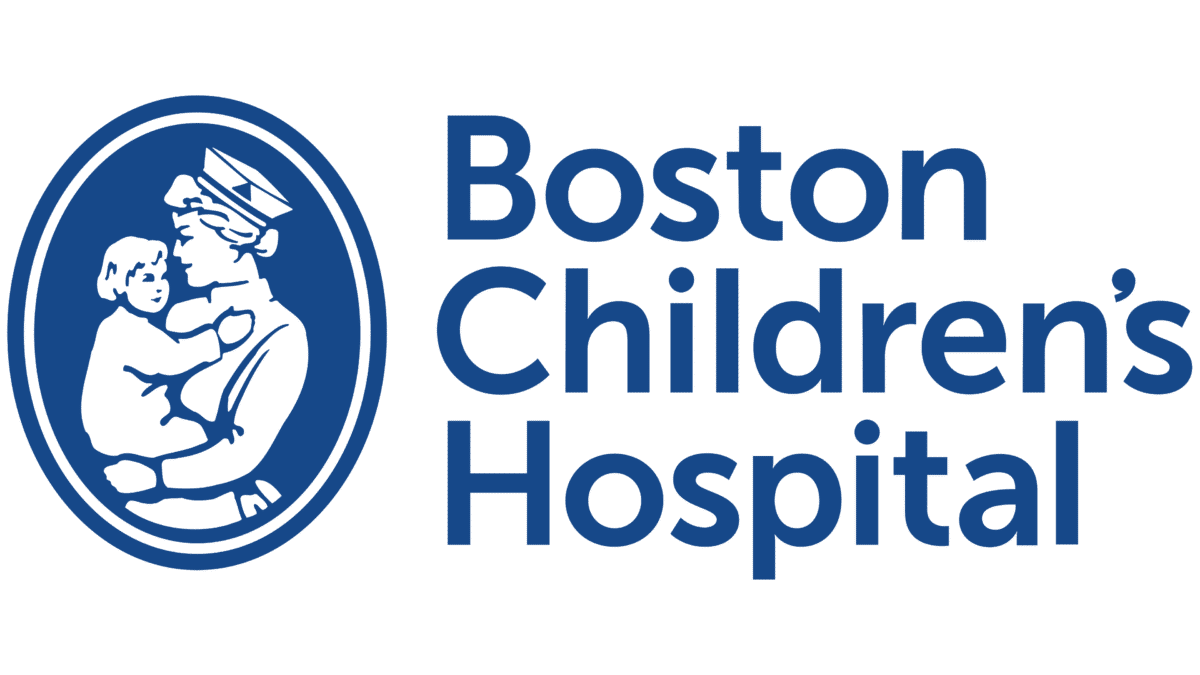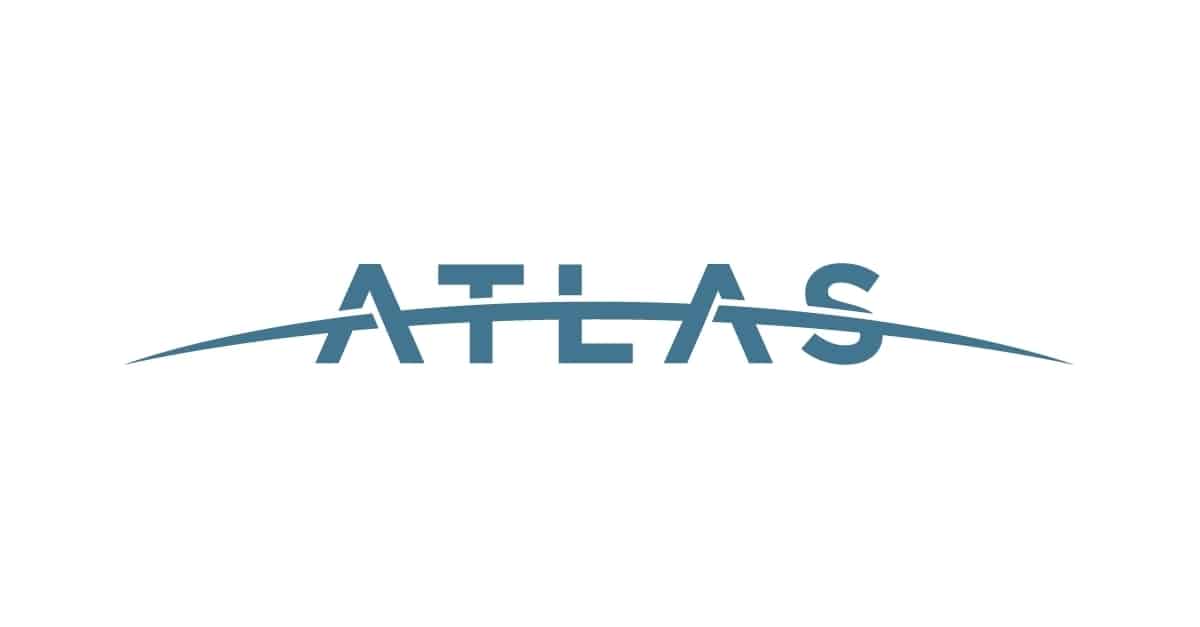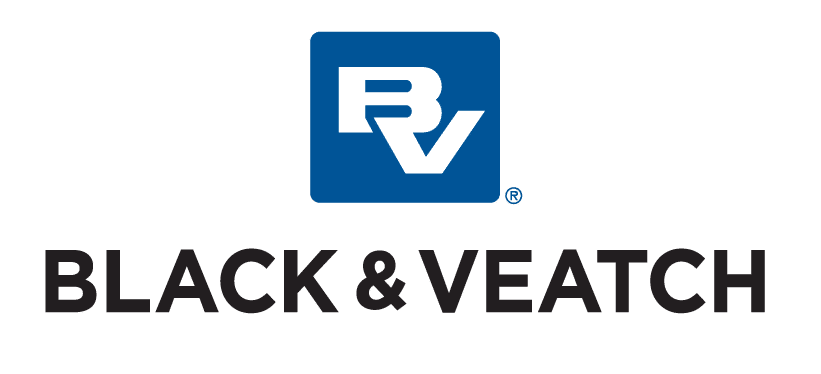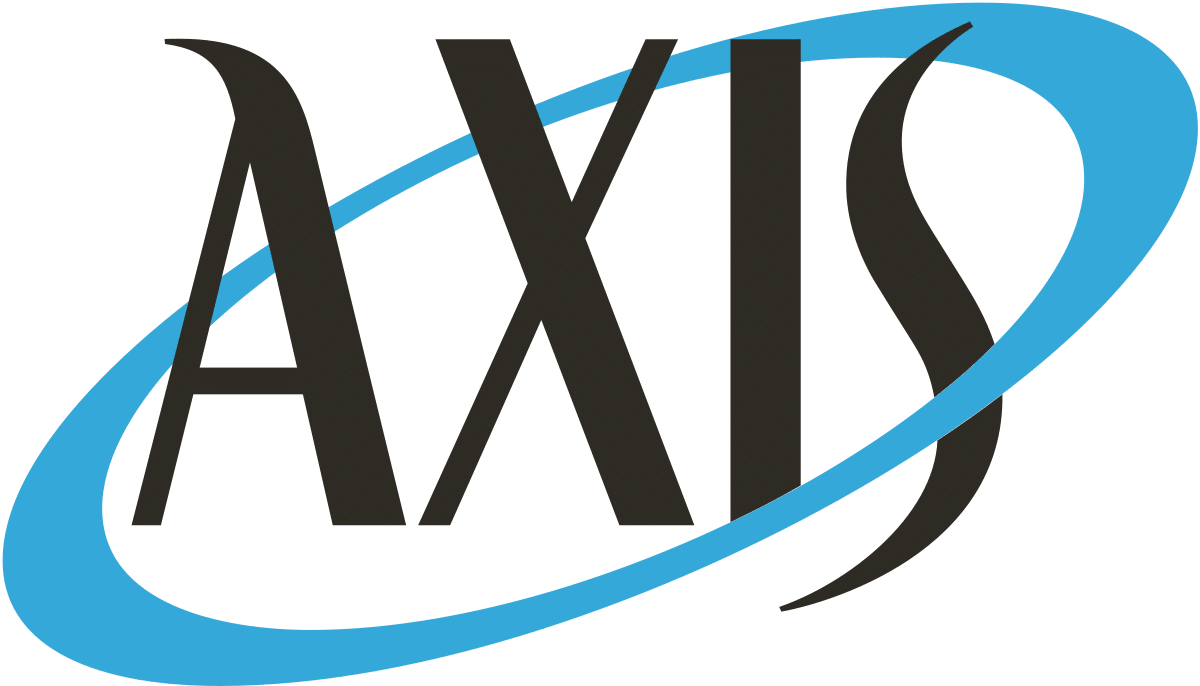 Complete the Form to Get Started
Complete the form and we'll be in touch! Not sure about the details? Don't worry! We'll provide more info and answer you questions when we receive your inquiry.